If you've ever interacted with their PD, they ain't that motivated. Some are very good-most not. Many hate most Americans. Go figure. That said, many a good Cop have come from the USVI and still are in NYC and elsewhere. Th local prosecutors are the shittes, with very few good ones. Grand Juries and juries are a crap shoot. Much animosity due to the wealthy of all stripes by the jealous. St. Croix is a shittewhole. St. Thomas not far behind. St. John, mostly a nature sanctuary and uber wealthy island. Since the refinery on St. Croix closed and the drugs make their way in, al lot from Cuba, it has been all down hill for all three islands. The BVI suffer the same problems.
Virgin Islands deaths: Americans face crime, violence amid rising concerns over US territory's policing
Police opened a criminal investigation into the death of former US swimming champ Jamie Cail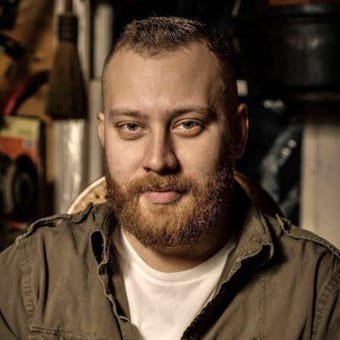 By Michael Ruiz | Fox News
US Virgin Islands files lawsuit against Epstein estate for trafficking underage girls
Prosecutors in the U.S. Virgin Islands say Jeffrey Epstein trafficked dozens of women and girls to his private island, kept them captive and abused them; Bryan Llenas has the details.
The U.S. Virgin Islands can be a dangerous place – and although they are technically a U.S. territory, American families have struggled to obtain justice there when their loved ones have fallen victim to violent crime.
The motto, "No passport required for U.S. citizens," is watermarked in the corner of the islands' tourism website, which boasts of world-class waters, idyllic beaches, "outdoor adventures" and a rich heritage and culture.
However, there is a dark side of paradise. The most recent United Nations data on the islands' homicide rate from 2012 shows 49.28 per 100,000 residents. The islands have routinely failed to fully report homicide data to the FBI going back years, records show.
For comparison the rate in Chicago in 2021 was estimated to be 29.8 per 100,000, based on city crime stats and data from the Census Bureau. Antigua and Barbuda, another nation of Caribbean islands to the east, had a homicide rate of 9 in 2020, according to the U.N. The Centers for Disease Control and Prevention said the rate in the mainland U.S. was 7.8 in 2020.
VIRGIN ISLANDS OFFICIALS MUM ON US SWIM CHAMP AUTOPSY RESULTS AS SPRING BREAK VACATIONS BEGIN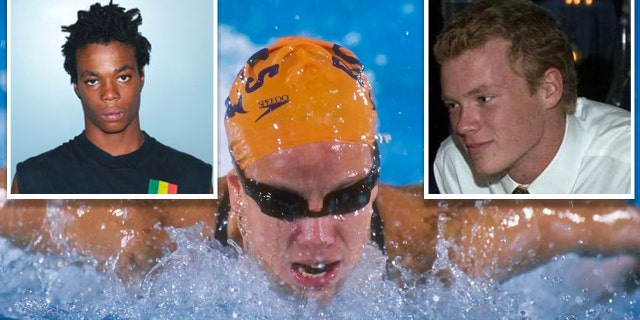 Jamie Cail performs during the Phillips 66 National Championship at the Centennial Sportsplex in Nashville, Tennessee on Aug. 1, 1997. Inset left: Her boyfriend Kamal Thomas in a 2007 booking photo after he was charged in the stabbing death of Pennsylvania man Jamie Cockayne, 21, inset right. (Getty Images)
The trend is apparently nothing new. United Press International reported in 1981 that eight American travel writers invited to write about the tropical paradise were mugged in front of the legislative building on St. Thomas when their bus got stuck in traffic.
Even then, the U.S. Virgin Islands were seeing more murders and rapes than other Caribbean islands and the mainland United States, UPI reported.
Once a murder has been committed, families are often left to investigate it themselves – with police allegedly lax in how they approach basic investigatory practices, according to numerous people who have described the process to Fox News Digital.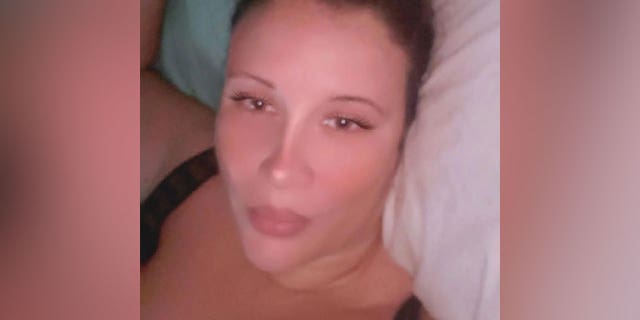 Former swimming champ Jamie Cail was found unresponsive by her boyfriend on the island of St. John, according to Virgin Islands Police. Authorities have opened a criminal investigation into her death but have not named a suspect publicly or released many updates three weeks later. (Facebook/Jamie Cail)
Discussions have been cropping up in island Facebook groups regarding oversight of the island's police force – which in the past has been accused of failing to properly investigate cases. A former police commissioner wrote an op-ed appealing to witnesses to come forward with evidence of crimes. Numerous island residents have told Fox News Digital they are afraid to speak out on the record due to serious concerns about their safety.
BOYFRIEND OF US SWIM CHAMP FOUND DEAD IN VIRGIN ISLANDS CONVICTED IN PENNSYLVANIA TOURIST'S 2007 BEATING DEATH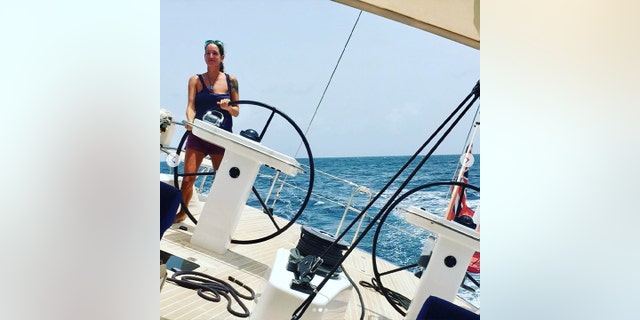 Sarm Heslop steers a sailboat in a July 2020 photo posted to her Instagram account. The U.K. native has been missing since March 8, 2021, after she was last seen leaving a bar on St. John in the U.S. Virgin Islands. (Sarm Heslop/Instagram)
In 2021, when the British flight attendant Sarm Heslop was reported missing from her boyfriend's 47-foot yacht, police failed to obtain a search warrant for the vessel. Months later, they told Fox News Digital that a court had denied their requests for one – despite the boyfriend's prior domestic violence conviction and that he told them that's where she had last been seen.
The boyfriend, Ryan Bane, then hired the same lawyer as Jeffrey Epstein's former confidante, Ghislaine Maxwell. Epstein, a convicted sex trafficker who died in a federal jail in 2019, infamously maintained a private island in the territory.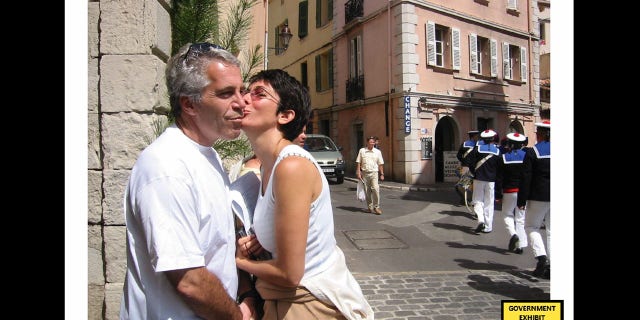 Jeffrey Epstein and Ghislaine Maxwell in undated evidence photo. Epstein owned a private island in the U.S. Virgin Islands, derided by locals as "Pedophile Island." (Justice Department)
One U.S. tech executive, who told Fox News Digital his firm does contract work for the Virgin Islands Police Department, said the department has "a few good detectives" running against a "lack of commitment."
US VIRGIN ISLANDS MISSING SARM HESLOP: 'NOT NORMAL' FOR POLICE NOT TO SEARCH BOYFRIEND'S YACHT, EXPERT SAYS
"They are absolutely making critical mistakes, avoiding easy to complete investigative tasks, avoiding investigative techniques that are time-consuming or hard, etc.," he said Thursday.
In 2005, a Connecticut native named David Geiger and his then-14-year-old son were attacked by Renell Lettsome in another home invasion robbery, court records show. Lettsome beat them both with a pipe, stabbed the father to death and lit the house on fire.
MISSING SARM HESLOP'S FRIENDS DEMAND ANSWERS 2 YEARS AFTER UK WOMAN VANISHED FROM US VIRGIN ISLANDS
Prosecutors relocated Lettsome's girlfriend, who worked for Geiger, to Florida in exchange for a witness statement and to assuage her safety concerns, according to court documents.
By then, Lettsome had escaped to the nearby British Virgin Islands, where he surrendered to local authorities a month later. He told them he could not sleep or eat and confessed to the murder.
However, after his conviction, he did not receive the maximum possible sentence of life in prison because the girlfriend had been relocated outside the Virgin Islands' range of subpoena power, according to the St. John Tradewinds newspaper.
"More than one person has died down there in the last few years, and the police force always says it's under investigation," said Dr. Robert Oldham, whose friend Ed Netherland, a Nashville insurance executive, was beaten to death in a waterfront home invasion robbery in 2014. "But it doesn't look to be like it's much investigation."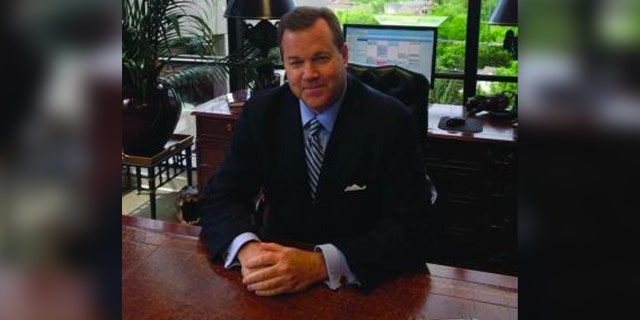 Ed Netherland, a Tennessee insurance entrepreneur, was 60 years old in 2014 when someone broke into the waterfront home where he was staying on St. Thomas and beat him to death. (Ed Netherland/Facebook)
MICHIGAN MAN'S 911 CALL REPORTING GIRLFRIEND MISSING IN US VIRGIN ISLANDS NEVER RECORDED: FAMILY
Netherland's family did not pursue a private investigation as other victims' families have done, Oldham said, and the murder remains unsolved.
The family of Jamie Cockayne, the 21-year-old Pennsylvania man stabbed and beaten to death on St. John after a bar fight in 2007, spent tens of thousands of dollars out of pocket on private investigators and lawyers to bring the suspects to justice.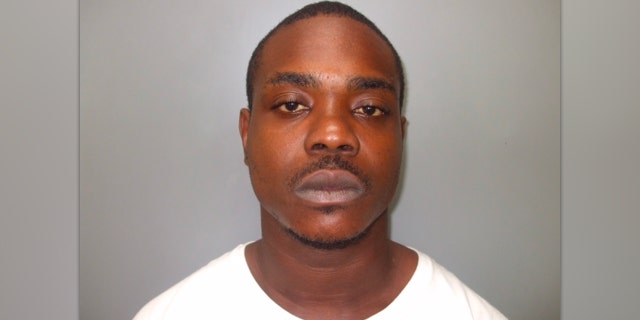 Mekel Blash pleaded guilty in 2019 to the 2014 murder of New Jersey resident Jimmy Malfetti during a home invasion robbery. (Virgin Islands Police Department)
Even then, they did half of their sentences, made parole and got in more trouble. One, Jahlil Ward, was shot and killed in a drive-by shortly after his release. Years earlier, Ward had been shot in another incident involving Mekel Blash – who himself would be convicted in 2019 of stabbing New Jersey native Jimmy Malfetti to death in a home invasion robbery five years earlier.
AMERICAN SWIMMING CHAMP FOUND DEAD IN US VIRGIN ISLANDS, INVESTIGATION UNDERWAY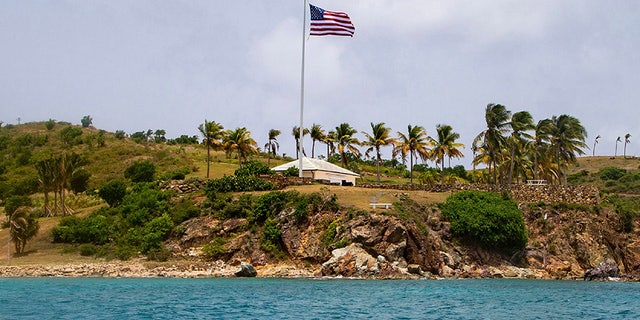 A view of Little St. James Island, in the U. S. Virgin Islands, a property owned by Jeffrey Epstein. (AP)
Like Cockayne's family, Malfetti's hired private investigators and covered travel costs until Blash finally took a plea deal, admitting to second-degree murder as prosecutors dropped nine other charges.
Another man convicted in Cockayne's death, Georgia native Kamal "Six Pack" Thomas, got out of prison and went on to date former U.S. swim champ Jamie Cail, according to numerous sources on the islands and in the U.S. The 42-year-old was originally from New Hampshire and died in late February.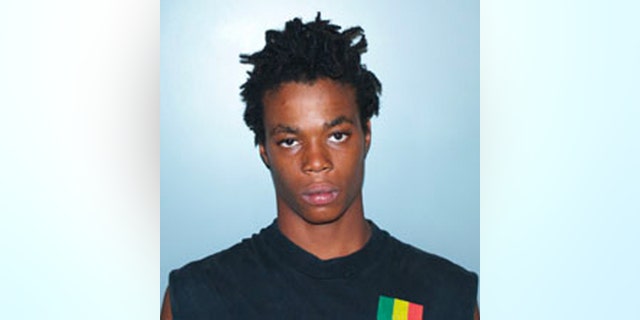 Kamal "Six Pack" Thomas shown in a 2007 booking photo after his arrest in connection with the beating death of 21-year-old Jamie Cockayne. First-degree murder charges were dismissed, and Thomas was ultimately convicted of assault and weapons charges, court records show. Authorities at the Florida prison where he served part of his sentence and in the U.S. Virgin Islands have not responded to repeated requests for a more recent mug shot. (Virgin Islands Police Department)
Island police and prosecutors have declined to reveal her cause and manner of death and have not publicly identified Thomas as the man who found her. Without naming him, they said Cail's boyfriend told them he came home from a bar on Feb. 21, found her dead and drove her to a clinic where medical staff could not revive her.
RYAN BANE'S ATTORNEY RESPONDS TO USVI POLICE CLAIM THEY 'LOST TRACK' OF MISSING SARM HESLOP'S BOYFRIEND
Police announced a criminal investigation into the matter but have released few updates. Investigators are asking anyone with information on the case to contact detectives, call 911 or reach out to Crime Stoppers V.I. at 1 (800) 222-TIPS.
Cail's death came right before the American college spring break season, a lucrative time of year for the islands, in a territory that relies heavily on tourism and aid from the mainland. So did the slaying of Kathryn Almony, a 57-year-old St. Croix woman who police say was killed by her boyfriend last week.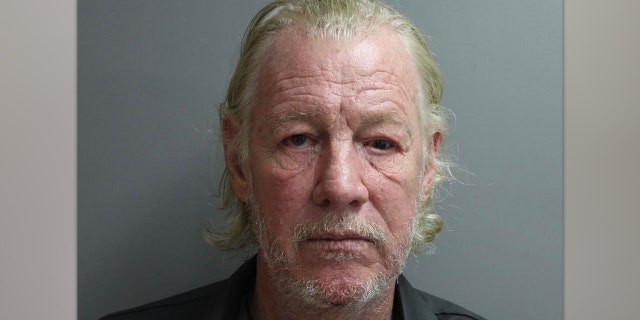 Randall Yates, a 66-year-old from St. Croix, is charged with first-degree murder of his girlfriend Kathryn Almony, who was found dead last week. (Virgin Islands Police Department)
On Thursday, the VIPD announced a first-degree murder charge against a 66-year-old St. Croix resident named Randall Yates, who police say told 911 he found Almony unconscious in the bathroom last week.
The USVI tourism commissioner, Robert Boschulte, did not respond to multiple calls or emails in the wake of Cail's death.
LISTEN: THE FOX TRUE CRIME PODCAST WITH EMILY COMPAGNO
Finally, someone from his office told Fox News Digital that, "At this time, we are not able to comment on an ongoing investigation."
"What is the benefit that U.S. citizens receive from sending millions of dollars to the U.S. Virgin Islands?" Jeanie Cockayne, Jamie Cockayne's mother, recently pondered. "They're just like a baby that's never been weaned. They do nothing for the United States."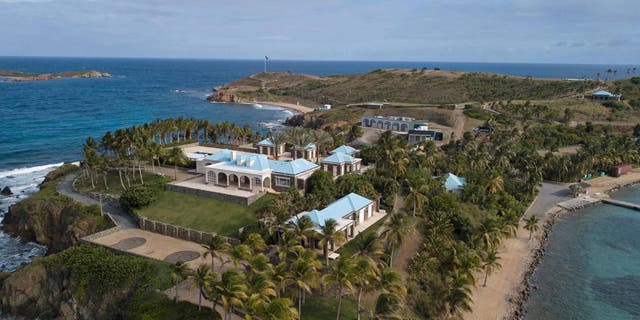 Jeffrey Epstein's former home on the island of Little St. James in the U.S. Virgin Islands. (Emily Michot/Miami Herald/Tribune News Service via Getty Images)
According to USASpending.gov, the U.S. Virgin Islands received $1.4 billion from the federal government last year. That is more than a quarter of the territory's GDP, which is around $4.2 billion, according to the World Bank.
CLICK HERE TO GET THE FOX NEWS APP
While the embattled Virgin Islands Police Department has jurisdiction over local offenses, the FBI urges anyone who believes they are a witness or victim to a federal crime to call them directly at 1-800-CALL-FBI or to call the local field office in San Juan, Puerto Rico.
Additionally, the U.S. Coast Guard says anyone who needs help in U.S. waters should reach out over VHF radio on channel 16 with their GPS location and the nature of their emergency.
Michael Ruiz is a reporter for Fox News Digital. Story tips can be sent to
[email protected]
and on Twitter: @mikerreports​